Thankyou for being a part of our 2009.
[offerstart="December 23, 2009″]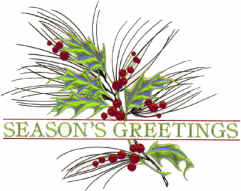 We wish you a Merry Christmas and a very Happy New Year.
We hope you have a good break over Christmas and the new year and look forward to working with you again throughout 2010.[/offerstart]
[offerend="January 7, 2010″]We'll be back in the office on January 7th, 2010
[/offerend]
We have lots of exciting things planned for 2010, that we can't wait to tell you all about.