Wednesday, December 23rd, 2009
Thankyou for being a part of our 2009.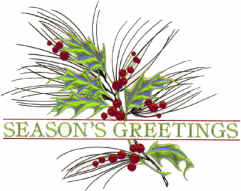 We wish you a Merry Christmas and a very Happy New Year.
We hope you have a good break over Christmas and the new year and look forward to working with you again throughout 2010.
We have lots of exciting things planned for 2010, that we can't wait to tell you all about.