You can now download our podcast '4 Leaders' through iTunes, as well as listen direct on our site. If you don't already have iTunes installed it is a free download available here.
If you do not want to subscribe through iTunes, but you just want to listen you can click here: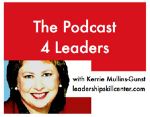 Do let us know what you think of it.